oh, one more thing (and a few more gifs)
one note about clinicals this semester: SO MUCH MORE INDEPENDENCE! i promise at one point i was checking out and administering meds w/o any supervision (shhh don't tell)
and i was very attentive to my patient. i was scared that if i missed one thing it would just lead to a domino effect of bad things
not only that but my nurse said she wasn't going to do a head-to-toe assessment because i was doing it so she'd just look in the computer at mine. i was like oh uhh ok..lemme go back and make sure i covered everything lol
the lady wasn't a check check and check kind of assessment either. she had numbness in her legs, clubbing of the nails of her left foot, back pain, a UTI but no M/S changes (anymore at least), anxiety, meds that hadn't been approved in the system yet that i had to keep following up on and reminding the doc about, etc etc. the numbness concerned me. like i dug my pinky nail (it's kind of long despite our regulations. but no i don't do crack) into her leg and she hardly felt it. i was like o_O
her bottom row of teeth had been broken from being intubated during a previous procedure. but she has no dentist. she's not poor though. her hubby and sons are all in very high places. sadly though her hubby recently contracted an infection from a hospital and has since become very weakened. i met him. it has also changed his personality she said. he gets very snappy..and confused..and then later apologizes. that must be stressful to watch your husband (whom she described to once be 'big and strapping' begin to deteriorate physically and mentally from a preventable mistake). universal precautions are real people!!
anyways i felt good by the end of clinical. although with it starting so freakin early i really didn't wake up until maybe 5 hours into it =) but thankfully neither did she.
for a while all of us were just kinda bored pretending to be busy but then right around the time we were PLANNING on grabbing lunch…everything required our attention and we almost didn't get lunch at all. funny how that happens.
the pre/post paperwork really isn't so bad either. probably because our professor doesn't care too much about it as long as we are on the right track. his main concern is our knowledge of the medications. not my strongest pt but he guarantees it will be lol and i believe him!
one complaint: they wouldn't let me start an IV.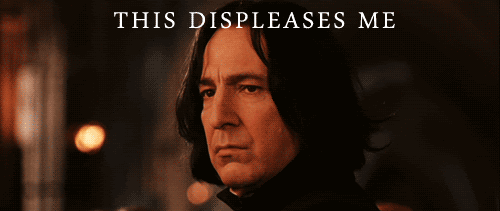 everyone seemed to say but not say that they were not willing to be responsible for something going wrong. ok…i've started IVs before..sometimes successful sometimes not.. but ok. even the nurses don't normally start IVs on that floor they call the LPN or IV nurse.. fine fine fine!
=/ things were diff at my last clinical site. the nurses themselves were like 'you can practice on me if you'd like'
here, literally, they were like "i will NOT do that with you, go ask so-and-so" then my professor said "just drop it"
lol well ok then…